Have a look at a few website's our company has designed. Click on one of the sites on the left to navigate through the site.
Nowadays, every company has a web site. Even if you are just starting out, a web site is an essential piece to establishing your business. It is your storefront to the world; for many potential clients, it provides a critical first impression!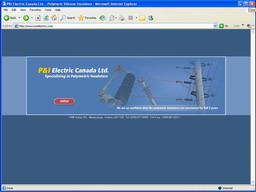 There are two key elements that make a successful web site:
Information:

People use the Internet to get information. The information about your product must be presented clearly and concisely. If someone needs to hunt around your web site to find what they are looking for, they will quickly get frustrated and find another company.

Presentation:

The visual and graphic design must look and feel professional. This doesn't mean that you need to spend thousands of dollars on special effects. However, if the design is sloppy, it will reflect poorly on your business. A clean and neat appearance will go a long way to making a good impression. Ideally, the design will communicate the pride that you take in the products or services your organization provides.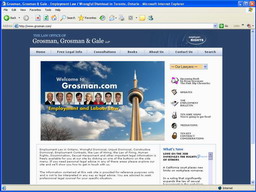 There are many other elements that can become part of your web site, such as e-commerce, news, streaming media, flash, and databases, to name just a few. All have their place in making a web site successful. Our designers and programmers have many years experience in this field.
Your satisfaction is always guaranteed, so give us a call or send us an email for a free consultation!